Yesterday I went for a long drive from Bangalore(Karnataka) to Penukonda (Andhra Pradesh).
I have been using reliance jio 4g for more than 4 months now but never got a chance to test it on the highways far off from cities. So yesterday I decided to test it out. I did not take any speed tests or screenshot as such because I was not thinking of blogging about it but today I thought it's worth it.
You can see the blue route in the map below. I followed this exact route and I had seamless 4g connectivity. At some places network was poor but that was very rare. I had a Vodafone 2g sim too and it was also loosing connectivity at these places so I don't think it has anything to do with Jio as such.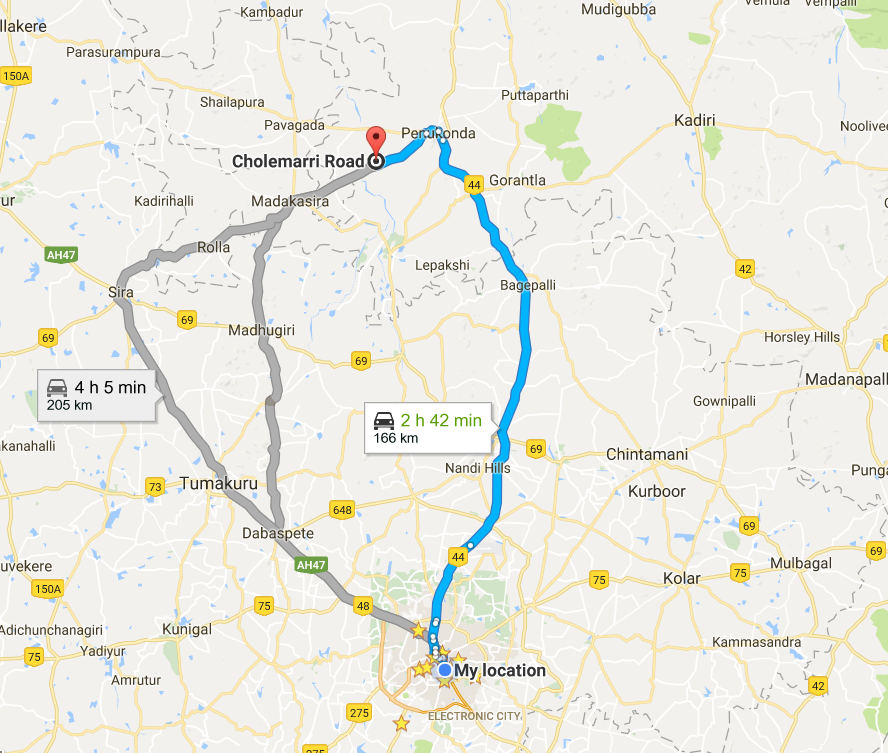 During the journey I was driving sometimes and sometimes others were driving but I was streaming HD music online during the whole trip without any issues, thanks to Jio and gaana.com. I did quite a lot of surfing while I was not driving and had a great experience. I went to a farmhouse far off from the main road, surprisingly there also Reliance 4g was working seamlessly but Airtel 3G had stopped working on my other phone 😀 I didn't try calling anyone because honestly getting your calls out of jio network is a big challenge so you wouldn't want to use Jio for that but if you want superfast Internet on the go then I would strongly recommend you to try out Jio, it's completely worth it.
Comments
comments